Spin Doctor
Posted August 8, 2019
Daniel Sickles (1819-1914) was a New York lawyer, soldier, and politician, a bit more notorious than famous.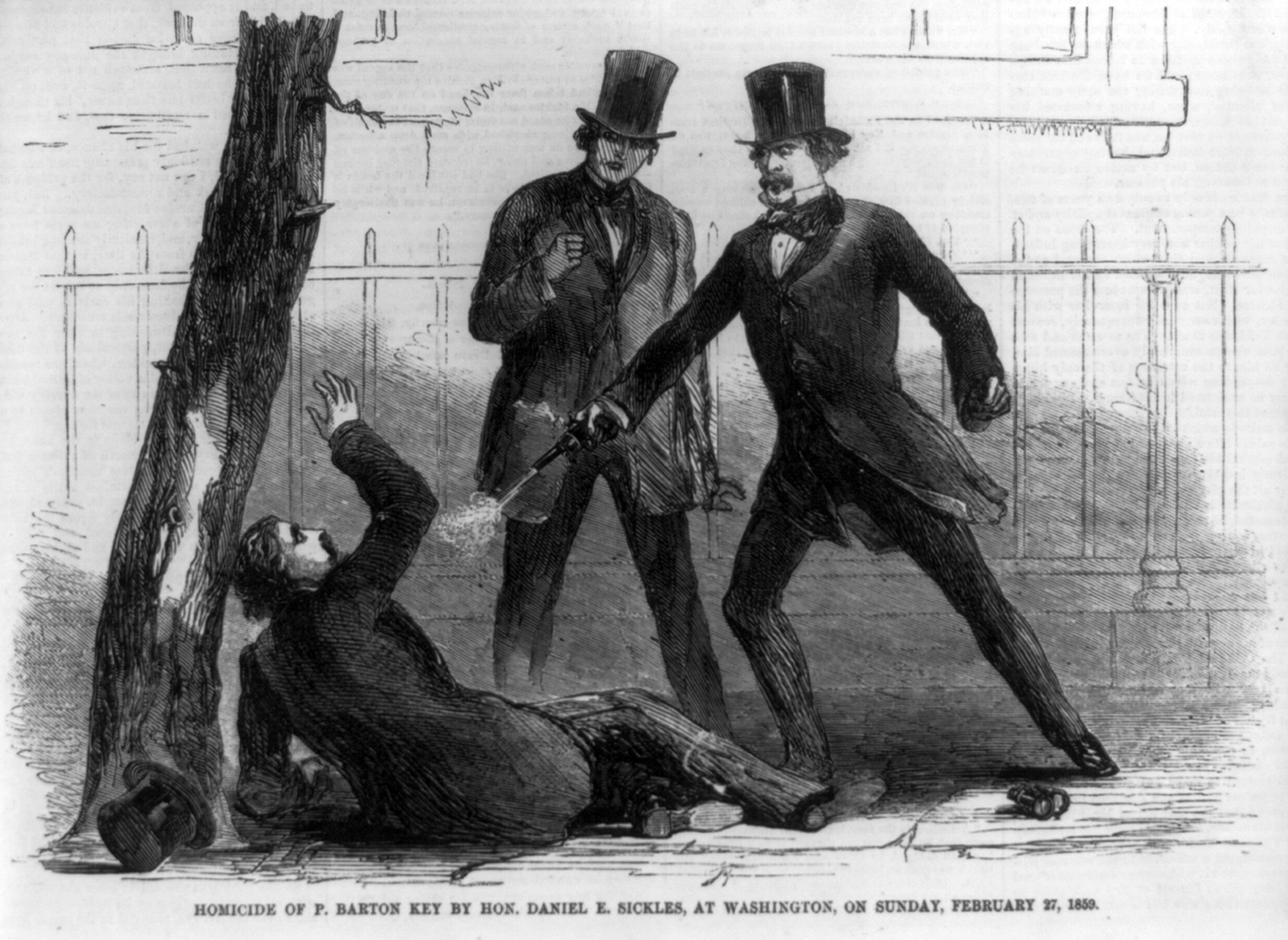 When he was 32, he married Teresa Bagioli, who was then 15. Not long after he went to England on a diplomatic mission, leaving his pregnant wife behind. Instead he took his mistress with him and introduced the mistress to Queen Victoria using the name of one of his political opponents.
He is perhaps most famous for the fact that he shot and killed his wife's lover, Philip Barton Key, the son of Francis Scott Key. The shooting took place in broad daylight in Washington D.C., right across from the White House. He made no secret of his guilt, but was acquitted on the grounds of "temporary insanity"—the first time that defense was used successfully.
When the Civil War came, he helped raise New York regiments and served as a commander in several battles despite having no military training or experience. His most disastrous engagement came at the Battle of Gettysburg.
Sickles was in command of the III Corps of the Excelsior Brigade. He disliked the position to which General Meade had assigned him, so he moved his corps to a hilltop. There it was exposed to attack from three sides and the corps was virtually destroyed. Sickles himself lost a leg.
Afterward, he devoted a great deal of energy to promoting himself as a hero, writing articles for newspapers and lobbying Congress. His spin was so successful that he was ultimately awarded a Medal of Honor.
In his later life he flourished in the notoriously corrupt politics of New York, serving on a number of diplomatic missions and as a congressman.